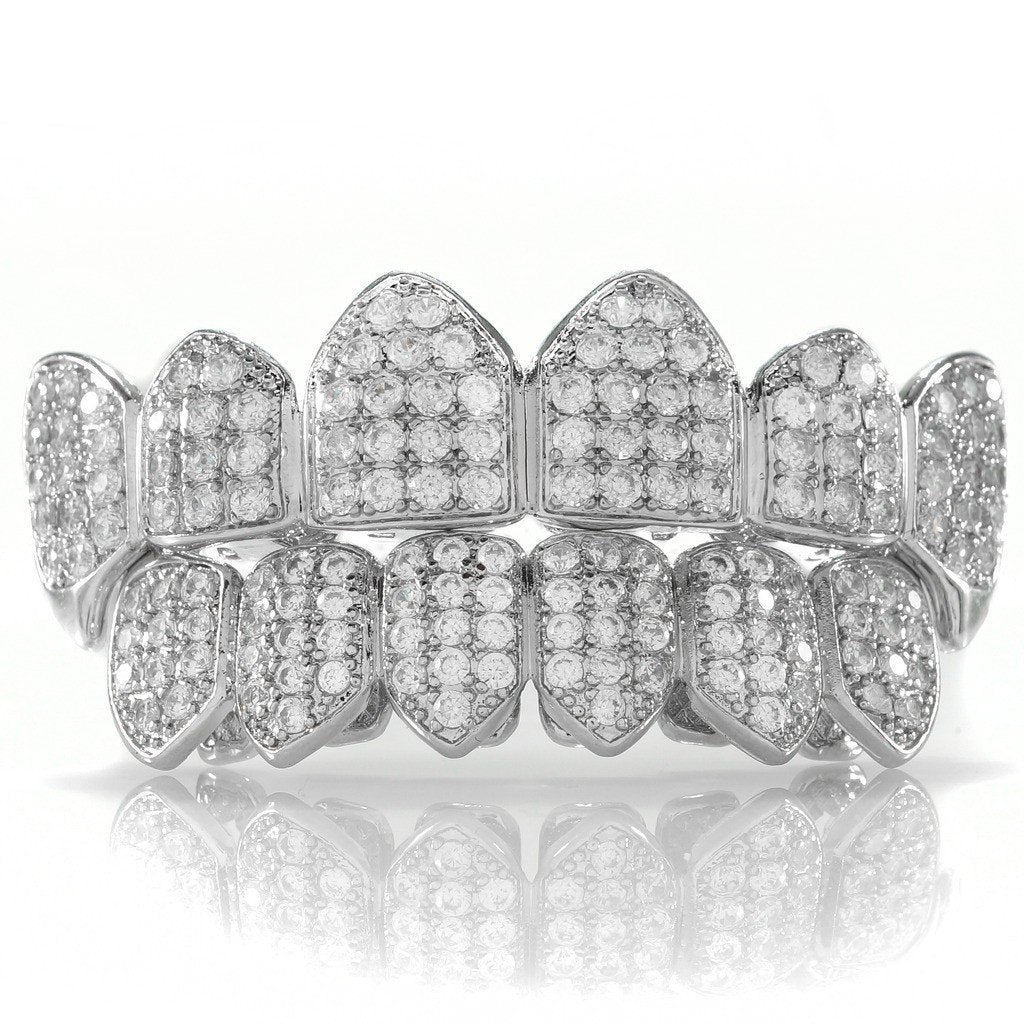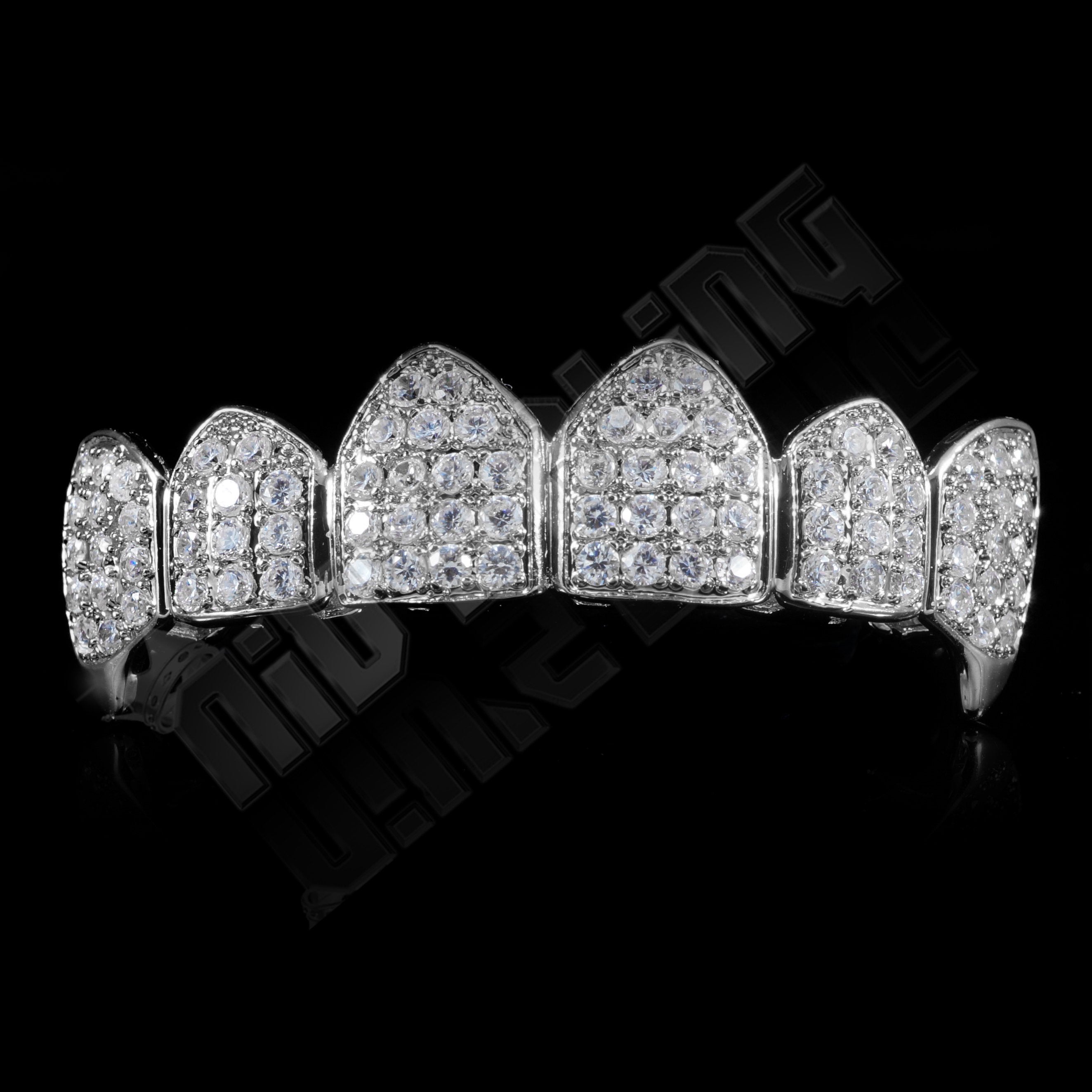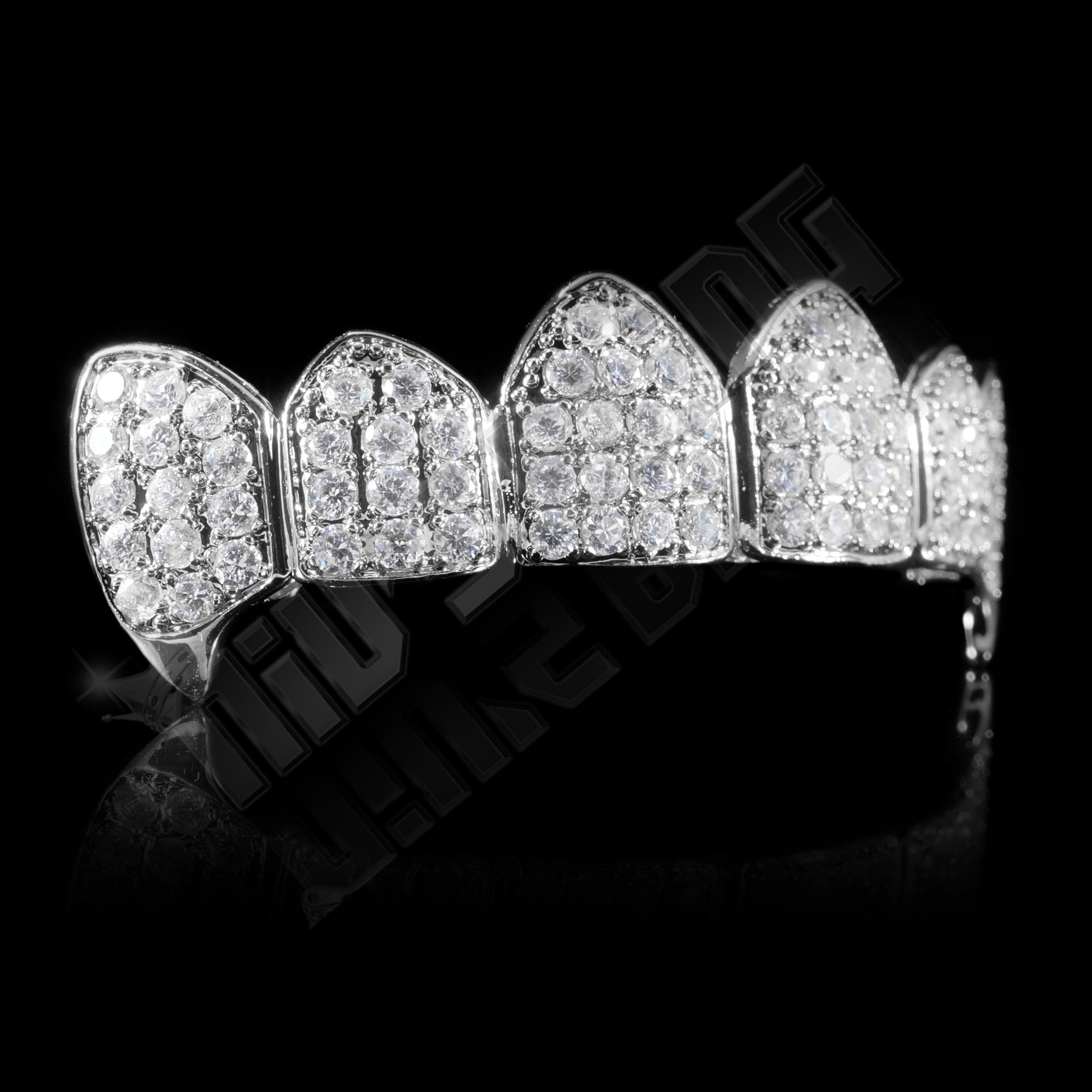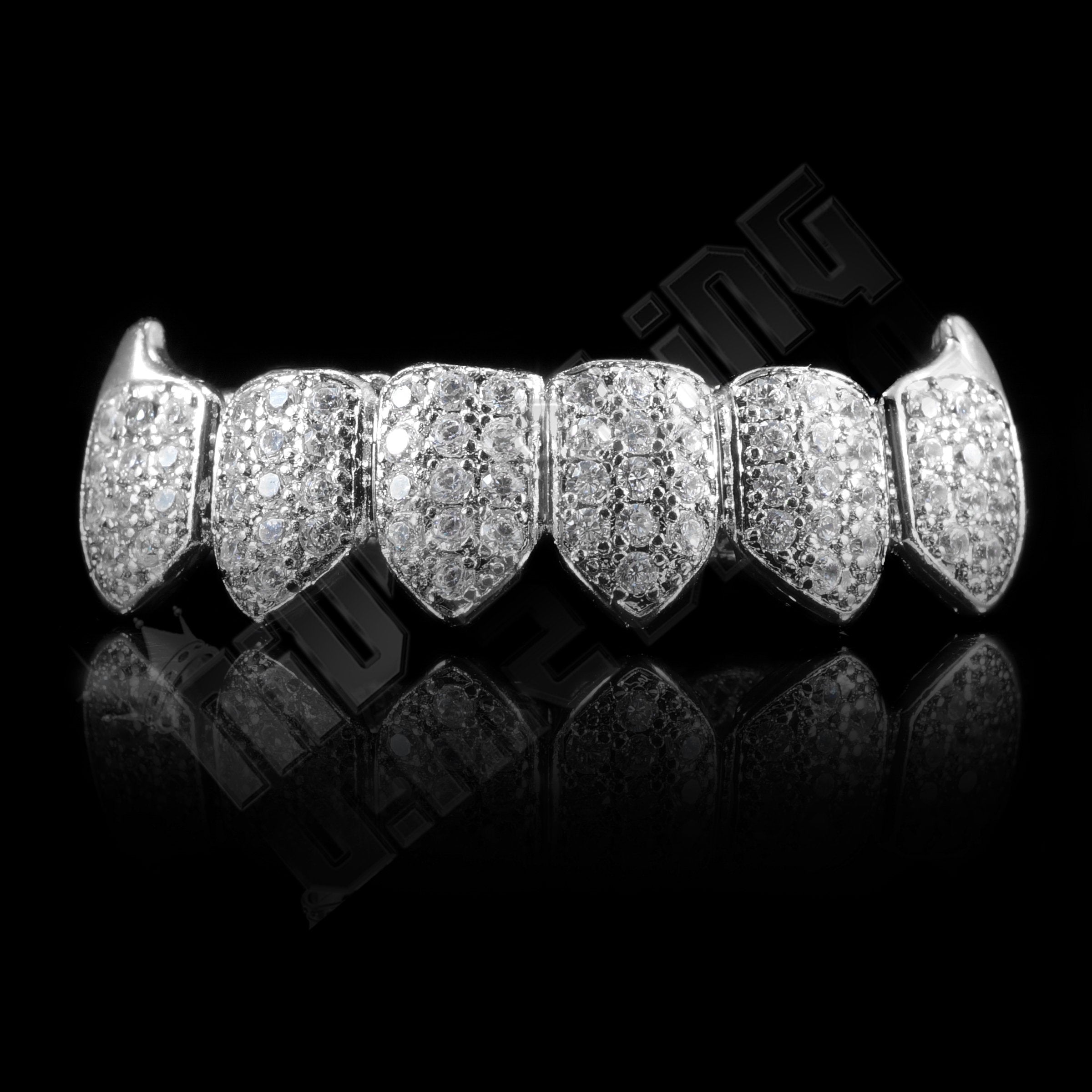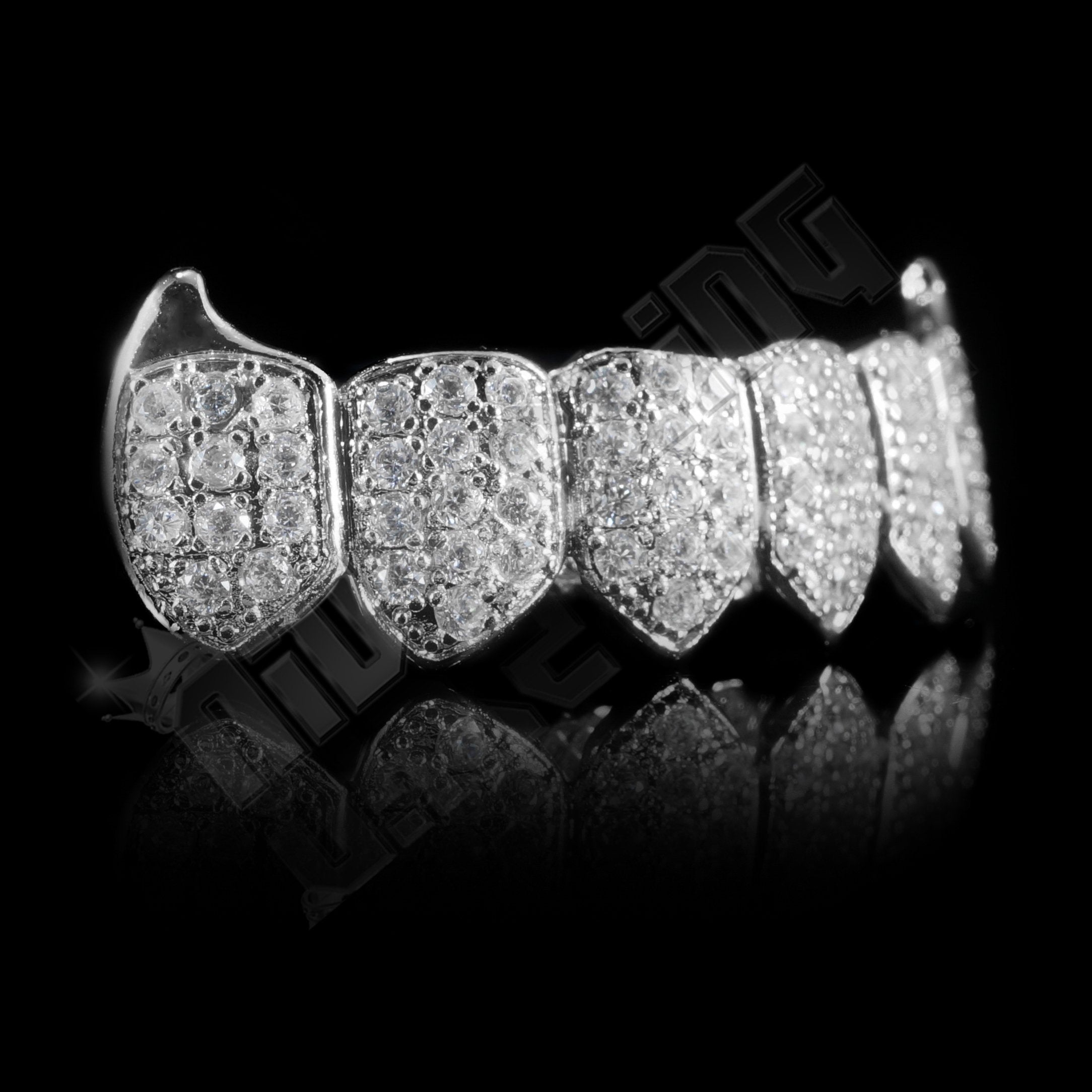 18K White Gold Plated Fang CZ Cluster Top Bottom Grillz
Descriptions
All our grillz are lead and nickel free, FDA approved (21 CFR 175,300), and safe to wear.
Shine like a King or Queen with these NEW cz cluster grillz. These grillz can be custom fit to your mouth without any visits to the dentist or messy dental molds. Each order comes with the grill, silicone molding bar, instructions, and a free high quality storage case.
Custom fitting our grillz at home is easy only takes 5 minutes! Just put the grill and silicone molding in hot water to soften the mold. Then put the grill with the molding bar in your mouth and bite down. Once the mold hardens, adjust the back prongs on the grill for a tight fit. Then you're all set! To readjust, just put the molding bar in hot water again and fit again.

Click here to view our Shipping and Returns Polices
---
Caution: The back prongs on these premium grillz are very fragile. Only bend the prongs inwards to tighten. Bending the prongs and the grill outwards may cause them to break. Please follow the included instructions carefully to avoid any issues. If you have any questions about this please feel free to Contact us.
Reviews